Jan 14 , 2021
BEST WISHES FOR YOU
Long unseen winter, I am waiting for a heavy snow.
And I'm waiting.
The warmth of unexpected encounters with you.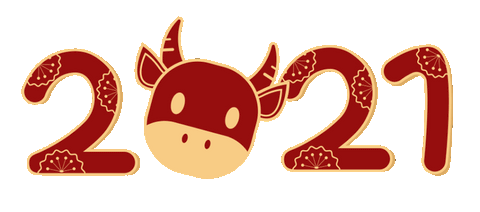 The bell of the New Year is ringing, and the better future is beginning.
Gently bid farewell to our devastated 2020.
Waving to the new beginning, running to our own love.
Let go of 2020 and look forward to 2021.
Life is always forward, suffering will pass.
New Year, [Missmeeca]Here's a little red flower for you.
Have a great year in 2021.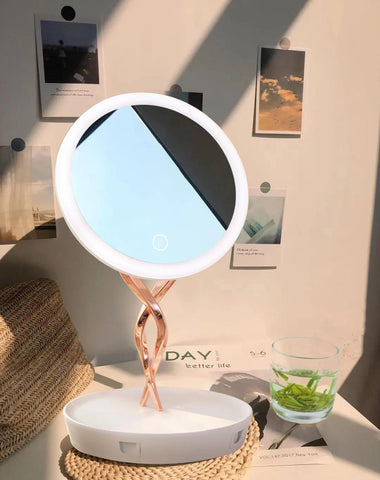 Have a cup of weak tea in winter.
Sit by the window and savor.
Sunlight streamed on the windowsill.
The winter sun is no longer so burning, dazzling.
They become more temperate.
The sun was shining on my face.
Like a lover's hand gently caressing my cheek.
The sun shines on me.
Like a bed of comfort.
Bathed in the warm winter sun.
Missing my lover...
A year's plan begins in spring.
An hour in the morning is worth than in the evening.
Let all the beauty begin in every morning.
Happiness is actually simple.
Give yourself a nice makeup look.
From being ordinary to shining.
Look in the mirror at your beautiful self.
There seems to be more to look forward to the next day.
The heart is also warm ~
NEW ARRIVAL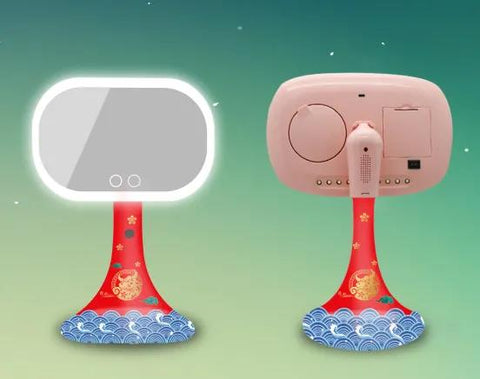 Our creative inspiration mainly comes from the mirror in the wind, in line with the developing Chinese excellent traditional culture, let the world know and understand the Chinese culture of beginner's mind, we designed the product, and selected the Chinese culture has a long history of the palace, unique to Chinese paper cutting technology, and in the Chinese zodiac is a symbol of igniting a bull's head, as the main representative, at the same time, combined with modern technology, such as the light source technology, production technology, high quality material, inheriting the Oriental classical beauty, a symbol of the Chinese culture, ancient and modern, the spirit of increasing brightness.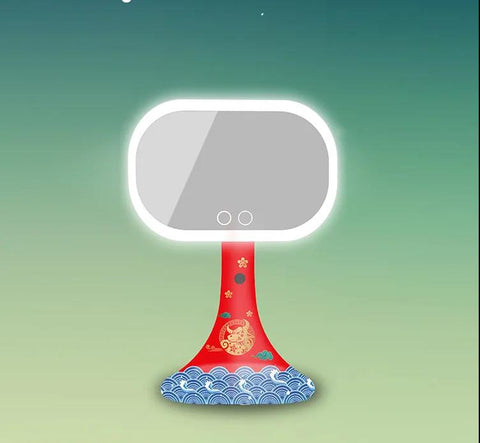 She is not only a mirror, but also a makeup and hydrating tool. While making up, she can give your skin a SPA.Morning glory appearance design, no matter from which point of view to appreciate, is a beautiful goddess.Jiayao makeup mirror not only pays attention to the appearance and feeling, but also pays more attention to the practicality of the product. It adopts ABS healthy and environment-friendly material, and its smooth texture gives you a sense of advanced.Ultrasonic microporous atomizing tablet, small aperture, fine spray particles, non-wet table top, ring shape, middle spray, low noise.One-key switch, easy to operate.Practical new technology, make makeup more convenient.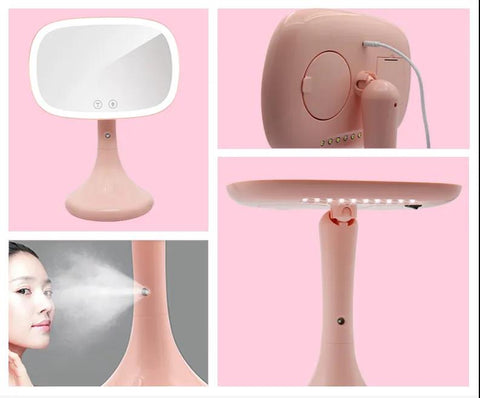 1. LED fill light: composed of 37 high-brightness LED lamp beads, 97% daylight revivification , high-definition makeup without color cast.
2. Spray water: 40 seconds of continuous spray water, water more fully, easier to put on makeup and more beautiful makeup.
3. Table lamp function: a row of lamp beads inlaid on the back, practical and does not affect the appearance.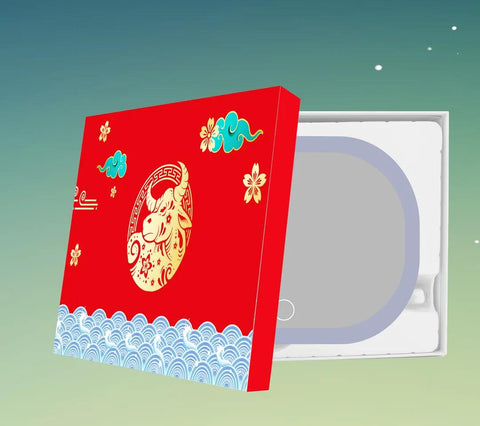 The overall design is elegant and atmospheric. Xiangyun mean good luck, golden ox head meaning Taurus send blessing.Exquisite flowers, colorful patterns, have a strong national flavor and aesthetic value.
--------------------------------------------------------------------------------------------------------------------------------------------------------------------------------------------------------
Sometimes I envy you.
The ones basking quietly in the winter sun.
Old people talking and laughing endlessly.
Squinting their eyes, they let the warmth of the sun spread all over them.
Into one's own heart.
Enjoying the warmth of the winter sun.
To rub the vicissitudes of time into the warm sunshine.
Chew, taste, and rub slowly.
A moving story, a charming plot.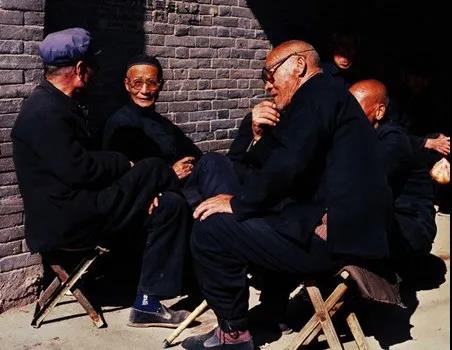 But now we are in our prime.
Give heart pride, pour full of blood.
Clink glasses with thunder, win glory with the sun and the moon.
Struggle is the main melody of our work.
Looking back at our steps.
Wish those who strive to grow the mark.
Will always be remembered in the innermost recesses of our minds.
Wake up every day in front of Jiayao smart makeup mirror.
Dressing up for oneself attentively is a happy thing.
The future seems to be more to look forward to.

Perchasing method:
Search suppier "  S-Keep Technology (shenzhen) Co., Ltd.  " on Alibaba.
Or click to " https://www.alibaba.com/product-detail/Hot-Sale-Spray-automatic-induction-led_1600096827466.html?spm=a2747.manage.0.0.669071d2ESWuMN"
        END
0 Comments
---