Jan 13 , 2021
Girls who wear makeup out every day will encount such distress:
Every time when you put on a beautiful natural look at home,
The result goes out in the sun but only can see a white face.
Light is so important for your makeup!
You can't put on a delicate and natural makeup under ordinary sunlight or indoor lighting lamp.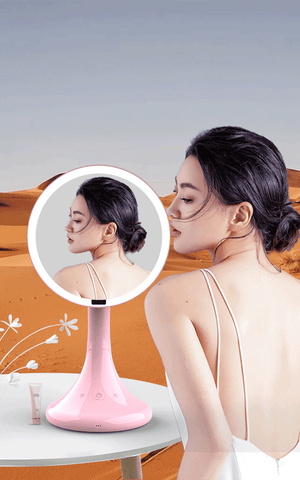 Today, I will recommend a excellent beauty LED vanity mirror, from our brand "Missmeeca".
This bluetooth speaker makeup mirror is a smart mirror which can solve all tough issues for girls makeup .
Its possesses a superb appearance , perfectly integrates various home styles.
Come on and take a snap to your INS to share with your friends.
Professional LED makeup mirror with both science and technology and aesthetics.
2 in 1 makeup mirror.
Professional makeup mirror+Blue tooth speaker.
Easy to solve the problem of insufficient light.
Meet your needs of efficient makeup and elegant&confident lifestyle.
Take you to meet a different self.
Unleash your beauty at this moment.
With Bluetooth audio function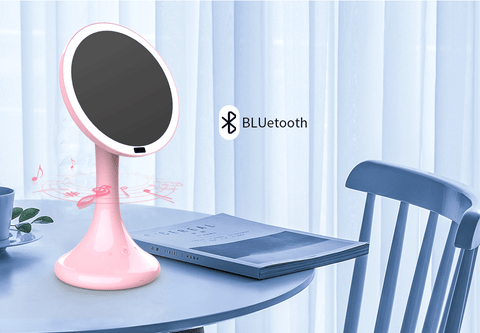 Enjoy melodious music while making up, your makeup is no longer monotonous.
The bottom of the lens is equipped with bluetooth switch, which can change the sound in seconds after connecting with your mobile phone.
The bass is full, the treble is clear, and the sound is three-dimensional and full.
Full sealed large cavity, perfect brewing sound space, sound unit, bass diaphragm work together to create an all-round 360-degree stereo sound effect, extend the makeup experience.
Infrared induction intelligent switch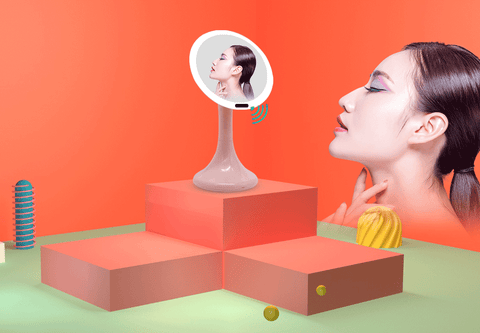 Light turned on automatically when you approach, turned off when you leave.

Infrared automatic induction switch, free your hands.
When you approach, it automatically lights up (normal induction area 25-30cm).
When you leave, it automatically goes off (leave the induction zone 6-8s).
High-sensitive infrared mirror, no need to worry about the sensitivity of the infrared sensor when using.

HD plating mirror, 360° rotation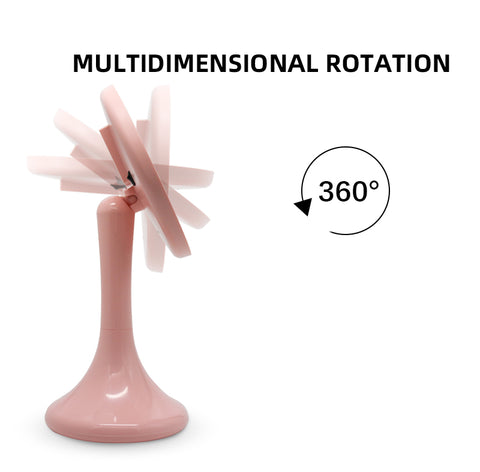 High technoligy light source,view the details easily.

High density LED light, soft and bright as moonlight.
360° illuminates the whole face, gentle light and it will not hurt the eyes.
Sunlight level color, natural and ture.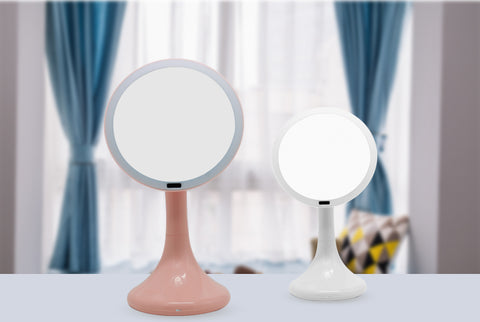 Pure white/Light pink
Product  information:Glass diameter.20CM,base diameter:16CM, Height:37CM
Function:Blue tooth speaker.Infrared mirror.
Power supply:4 pcs AA battery or USB cable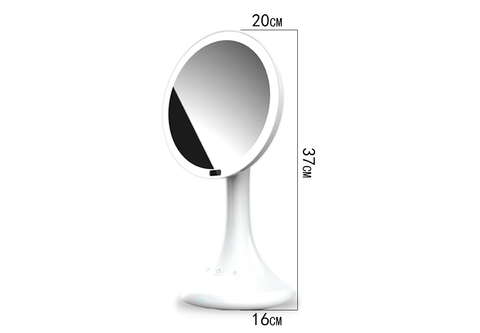 Perchasing method:
2.Alibaba Order Links "https://www.alibaba.com/product-detail/Desktop-Mirror-with-bluetooth-speaker-rechargeable_62390621463.html?spm=a2747.manage.0.0.158c71d2Vq2qAS"
We also supplier kinds of makeup vanity mirror with competitive price,contact us at any time if you feel interested in it~
0 Comments
---