Jan 14 , 2021
What will blow the most in 2020?
Of course, it's the national type.
National tide comes with Jiayao makeup mirror.
Leading the classic trend.
Modern technology inherits the beauty of national style and dressing.
What is the national tide?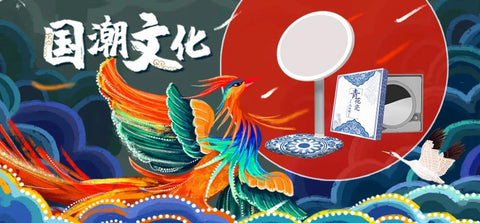 Compliance with the trend of The Times, "national tide" culture, standing in the perspective of the Chinese people, is "Chinese wind + Chinese trend".It is a popular fashion with unique cultural elements.It is closely related to the culture of material, spirit, behavior and system inherited by the country and the nation as well as the related people, objects, technologies and arts. It is different from the general trend, that is, those material consumer goods or pop culture and art only related to young people.
The "national tide" is not something imported from abroad. It is a natural trend derived from the background of the new era. It is the inevitable outcome of comprehensive national strength and economic and social development at a certain stage.The prosperity of China's "national tide" indicates that China's excellent traditional culture is in the process of awakening and interpretation. It is enough to demonstrate national confidence and cultural confidence. It is a kind of current and fashion tide that the new era's fresh forces are eager to meet and participate in.
A wave of national tide intelligent makeup mirror you can choose!
National tide mirror: blue and white porcelain intelligent makeup mirror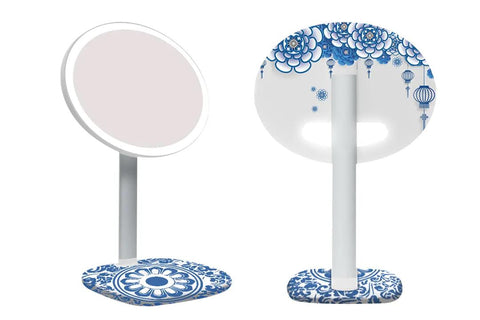 The creation inspiration of this mirror is mainly derived from Chinese blue and white porcelain. In order to carry forward the excellent traditional Chinese culture, the brilliance of Chinese ceramics, and let the world know and understand Chinese culture, we have this product. At the same time, the combination of modern technology, such as light source technology, production technology, quality materials, inheritance of the Oriental classical beauty, a symbol of Chinese culture, the combination of ancient and modern, increasingly bright spiritual and cultural connotation.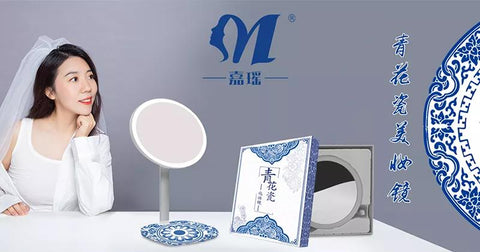 You said she was a mirror
In fact, she is more like a handicraft.
In the quiet night.
She turned into a quiet little lamp.
It emits three different colors of light of different brightness according to your needs.

Stay with you all the night.
Keep in the side quietly accompany you to sleep.
The phone was in her arms.
Always full of power, free from the shackles of data cables.
Let the distance within reach, let the future have no limit.
Soft fill light clear makeup.
Solve the trouble of fuzzy, dim and color diviation when making up.
To meet your needs of efficient makeup function.
Start your day with grace and confidence.
Take you to meet a different self.
Let your beauty shine from the inside out.
Different light.
Anytime, anywhere...
FEATURE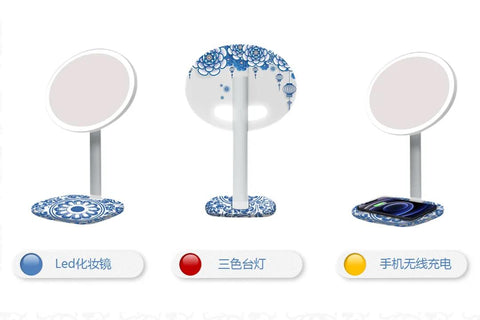 Four functions:
1.LED smart makeup mirror.
2. Three colors desk lamp.
3.Mobile phone wireless charging function
4.Folding and portable
* Environment-friendly ABS material, smooth and flawless texture.
* High definition silver mirror mirror, clear,without distortion.
* Built-in lithium battery, get rid of the shackles of wire.
* High-grade metal texture support rod.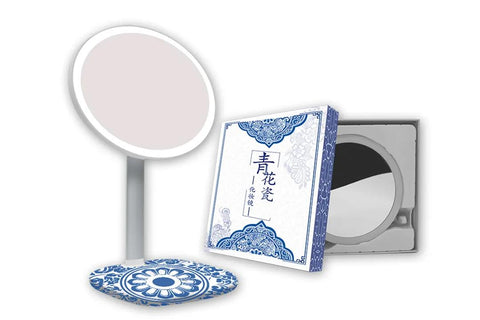 Exquisite gift box packaging.
White background with stone blue pattern.
The overall shape is elegant.

Powerful practical functions.
Smart & beautiful.
Prepare one as gift to someone who loves you.
Accompany he/she every day.
Love in the everyday.

Perchasing method:
Search suppier "  S-Keep Technology (shenzhen) Co., Ltd.  " on Alibaba.
Or click to " https://www.alibaba.com/product-detail/Wholesale-tabletop-lamp-mirror-with-led_62390825256.html?spm=a2747.manage.0.0.669071d2ESWuMN"
        END
0 Comments
---